Custom Half-Sleeve Hoodie
Start with our high quality Half-Sleeve Hoodie and customize it completely with the logo and colours of your team or organization. You dream it, we'll make it.
Why You Need This Half-Sleeve Hoodie
The Half-Sleeve Hoodie is already pretty unique, with it's classic hood and anything-but short sleeve combo. But when you can add in your own custom design, with contrasting main and secondary colours, stitching details, personal logos, names and numbers, then you've got something as unique as you are. Finish it off with a comfortable, athletic cotton/poly blend, and this might just become your favourite sweatshirt.
Half-Sleeve Hoodie
Highlights
1 Comfortable, flexible cotton / poly blend
2 Drawstring closure – full-string hood
3 High-quality half-sleeves
4 Universal sizing – from XS to XXL
5 Sewn-strong double pocket pouch
They Dreamed It. We Made It.
We're proud of the relationships we've built with our partners, as well as the Custom Half-Sleeve Hoodie we've made together.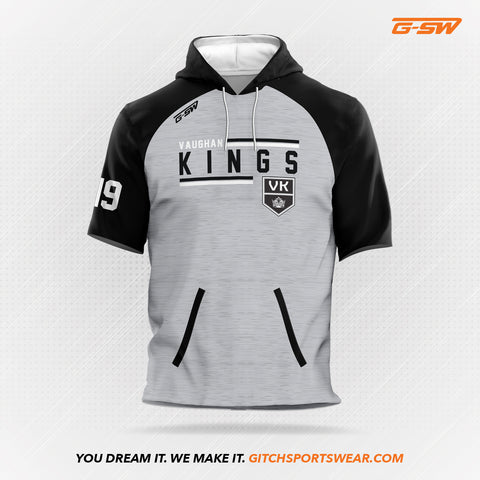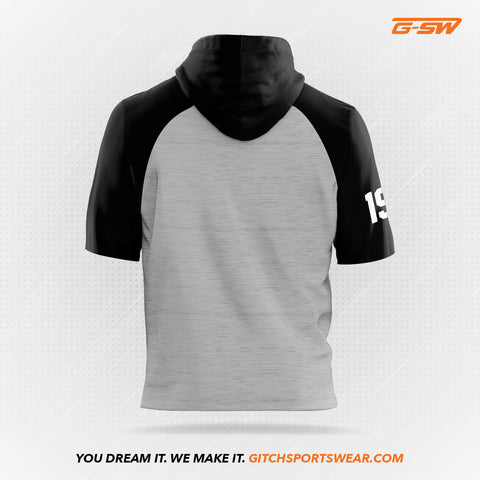 Vaughan Kings
Prime Hockey Calgary Expo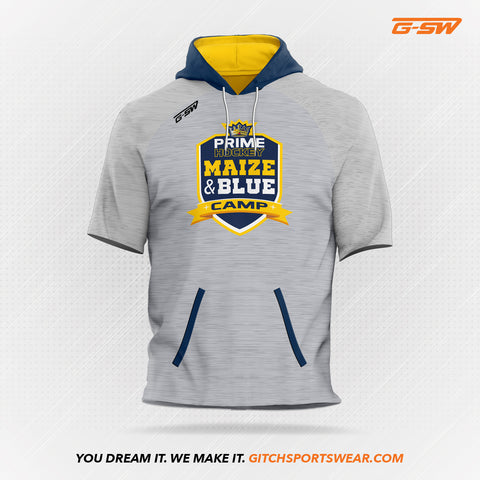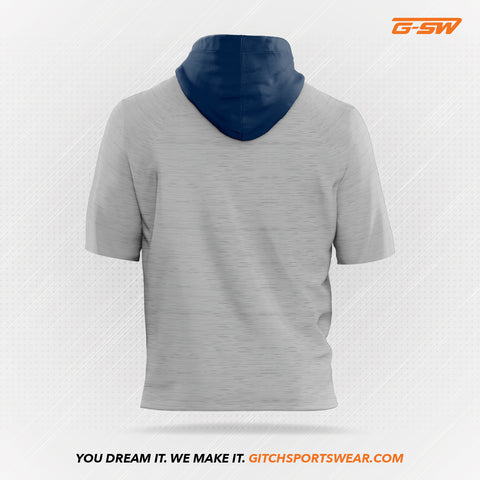 Prime Hockey Maize & Blue
Let's start building your custom apparel and accessories. Contact us today!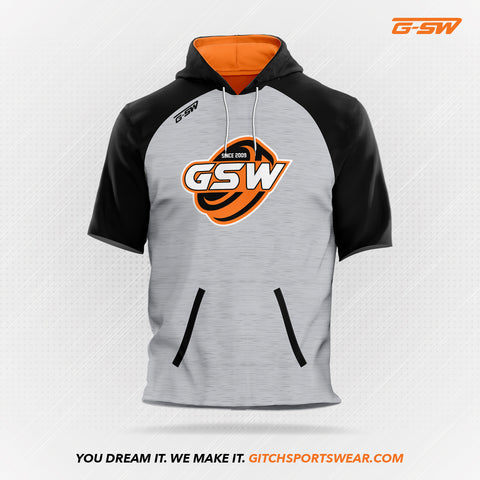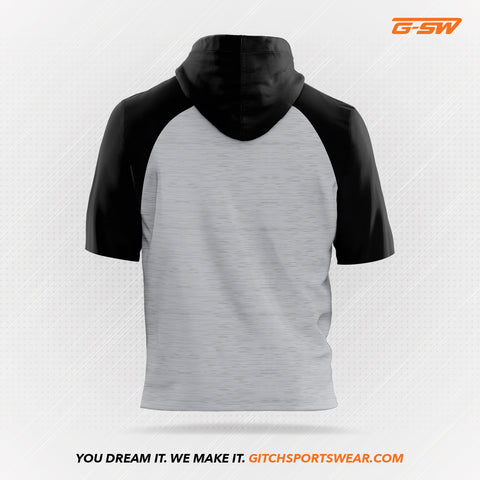 Gitch Sportswear
Custom Half-Sleeve Hoodie
The classic, streamlined hoodie was born in a boxing gym, but now it's home everywhere from the rink to the track to the lounge. Get your Custom Half-Sleeve Hoodie from GSW Customs and design a look as individual as you. Start with a high-quality cotton/poly blend, add classic features like a drawstring hood and a double-pocket front pouch, but then take it to the next level with completely bespoke colours, personalization options and custom logo uploads.
Pouch pocket and hood drawstring 

Full-sized logo
Additional Info
All pricing is before taxes applied to applicable provinces. 
Logos must be submitted in a vector format. An art fee will apply for non vectored logos. 
A deposit of 50% must be paid to begin production. 
Production will begin one to two business days after a deposit has been made.
Payment balance is due before shipping or pick up is completed.  
Shipping/sorting time is additional to production time. 
Over 50 piece order timelines will be quoted upon order date. 
Once an order has been placed, there are no changes or additions. 
All orders take one month to six weeks to produce.
A minimum of 6 pieces per style.


Main and secondary colours
Large embroidered logo
Double pocket front pouch

6 pieces per design
4-6 weeks turnaround
Complimentary mock ups/design
Vector images required
Half-Sleeve Hoodie
Sizing Guide