Custom Sublimated Backpack
Start with our high quality Sublimated Backpack and customize it completely with the logo and colours of your team or organization. You dream it, we'll make it.
Why You Need This Sublimated Backpack
Our popular sublimated backpack is an affordable option for both your practical and promotional needs. They are 100% customizable and featuring built-in utensil and bottle holders and a laptop strap. This is the ultimate campus or day-trip backpack, built to last and designed to impress! It can be used for sports accessories, teamwear, corporate, lifestyle, and/or promo.
Sublimated Backpack
Highlights
1 Padded adjustable shoulder straps
2 Large compartments - dual storage areas
3 Padded comfortable back panel
4 Extra deep mesh side pocket
5 Zippered front panel with organization sleeve
They Dreamed It. We Made It.
We're proud of the relationships we've built with our partners, as well as the Custom Sublimated Backpacks we've made together.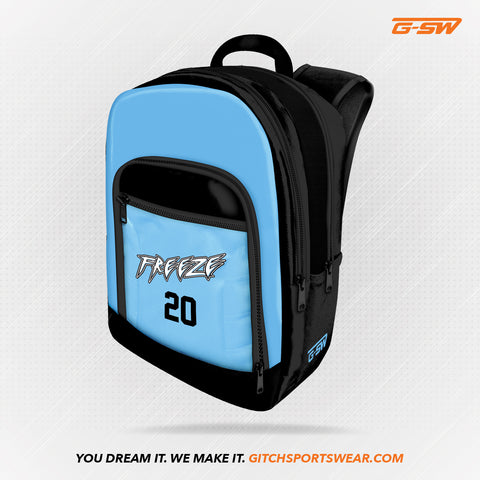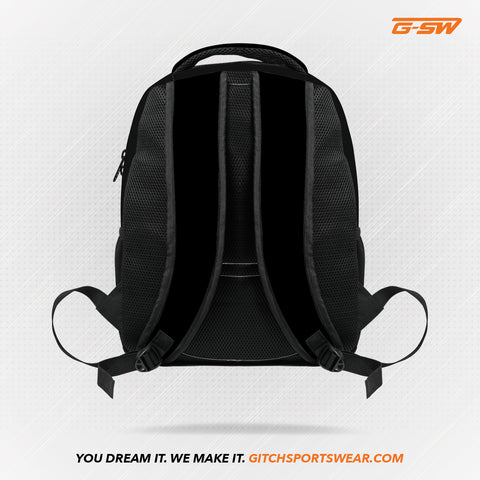 Manitoba Freeze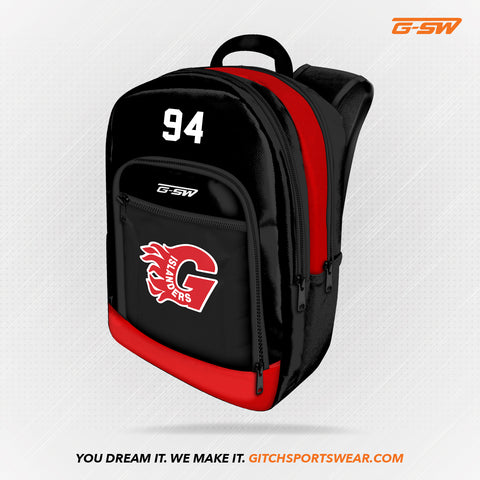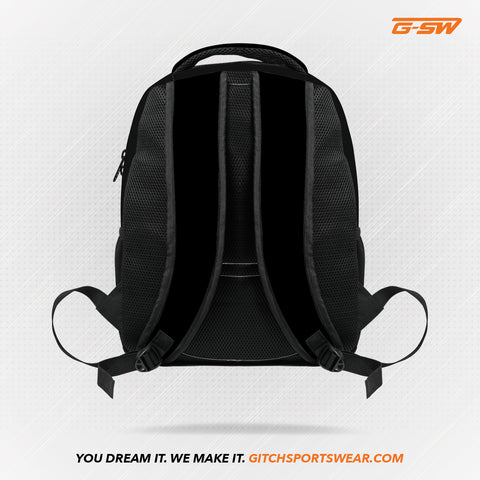 Gananoque Islanders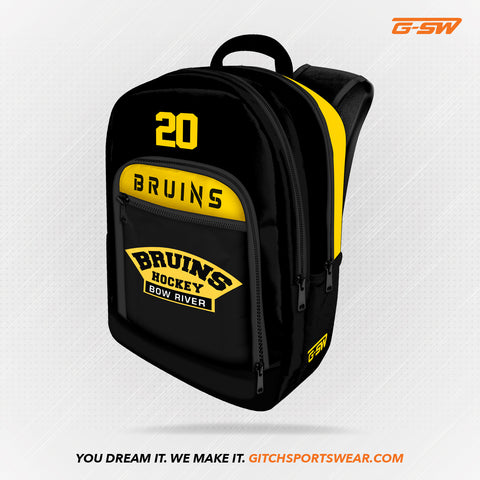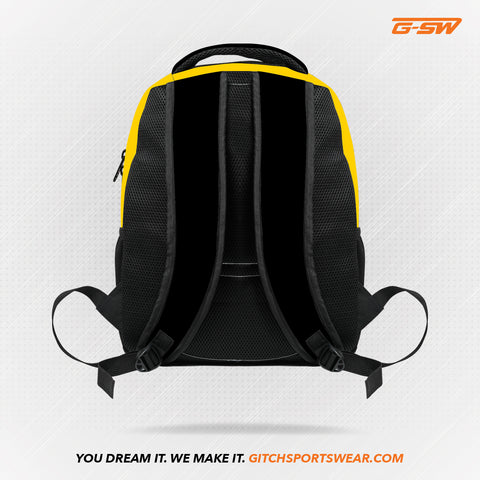 Bow River Bruins
Let's start building your custom apparel and accessories. Contact us today!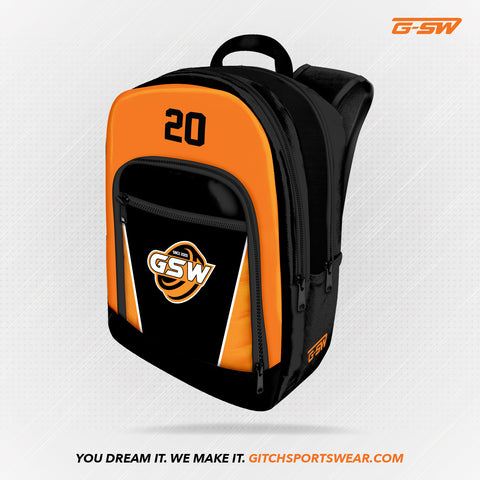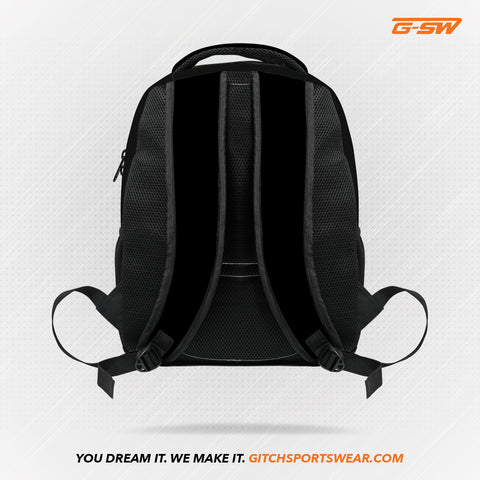 Gitch Sportswear
Custom Sublimated Backpack
This backpack is fully sublimated for endless customization and personalization capabilities. Our utensil dividers, bottle holder, and laptop strap make this the ultimate campus-ready backpack.
Comes in sublimated poly material
Includes utensil holders and laptop strap
Any design included
Vectored art required
Additional Info
All pricing is before taxes applied to applicable provinces. 
Logos must be submitted in a vector format. An art fee will apply for non vectored logos. 
A deposit of 50% must be paid to begin production. 
Production will begin one to two business days after a deposit has been made.
Payment balance is due before shipping or pick up is completed.  
Shipping/sorting time is additional to production time. 
Over 50 piece order timelines will be quoted upon order date. 
Once an order has been placed, there are no changes or additions. 
All orders take one month to six weeks to produce.
A minimum of 6 pieces per style.


Free customization
Utensil and bottle holders
Can add names or numbers
for additional charge

6 pieces per design
4-6 weeks turnaround
Complimentary mock ups/design
Vector images required
Sublimated Backpack
Sizing Guide