Custom Hockey Gloves
Imagine gloves so good you might not want to drop 'em. Built for the grind, these bad boys deliver top-tier protection while letting you rep your team's colors and logo. Unleash your inner warrior and leave your mark on the rink.
Why You Need These Hockey Gloves
Keep your hands safe with our high-performance, stylish custom hockey gloves. Available in eight sizes to accommodate all of your team's needs, they are just a work of art. Our gloves are custom made from top to bottom.
Hockey Gloves
Highlights
1 Terry cloth interior
2 All designs included with
high-quality sublimation
3 Fully customizable
4 3D team embroidery
They Dreamed It. We Made It.
We're proud of the relationships we've built with our partners, as well as the Custom Hockey Gloves we've made together.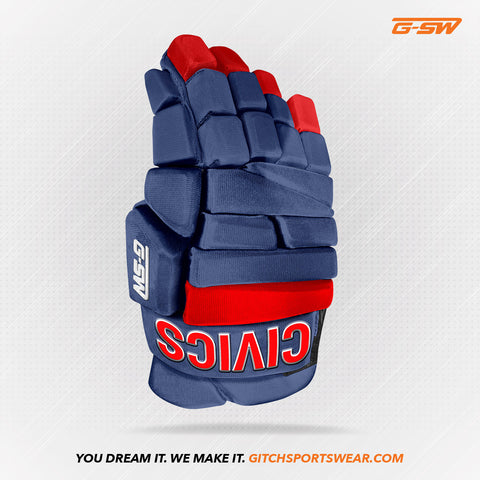 Civics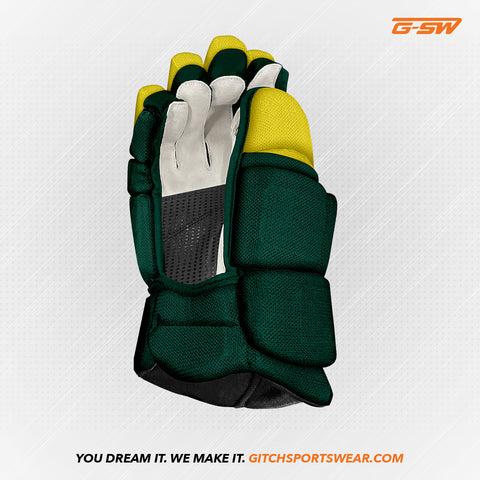 Lords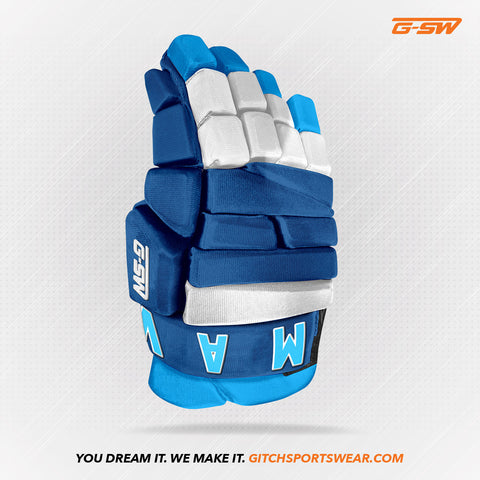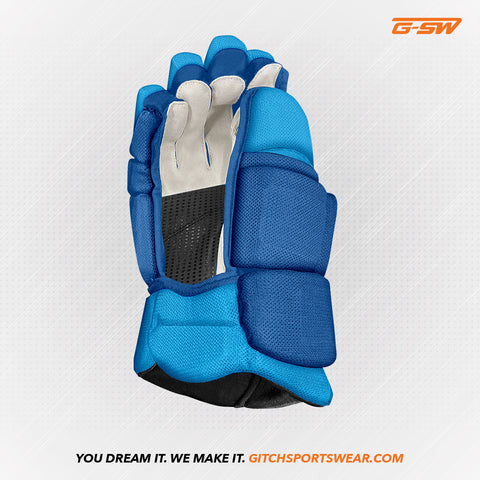 MAV Goaltending
Let's start building your custom apparel and accessories. Contact us today!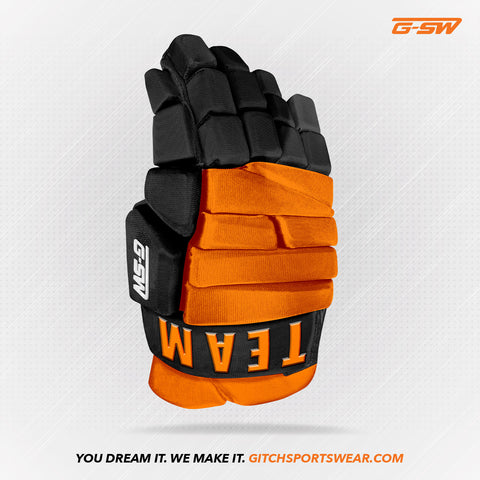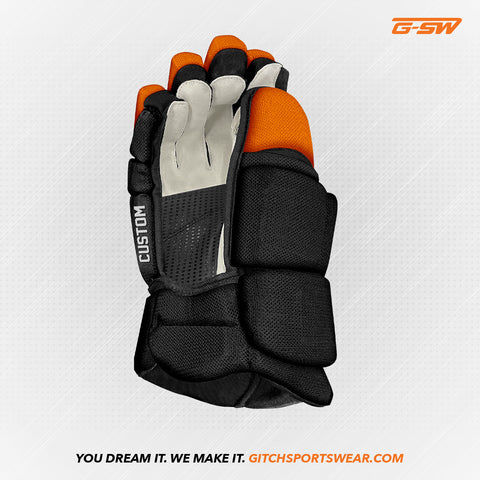 Gitch Sportswear
Custom Hockey Gloves
Our custom hockey gloves feature a comfortable and functional terry cloth interior. They're fully customizable with available sublimated logo and 3D embroidery, all while delivering pro-level protection. Designed for those who prioritize personalization and performance on the ice.

Additional Info
All pricing is before taxes applied to applicable provinces. 
Logos must be submitted in a vector format. An art fee will apply for non vectored logos. 
A deposit of 50% must be paid to begin production. 
Production will begin one to two business days after a deposit has been made.
Payment balance is due before shipping or pick up is completed.  
Shipping/sorting time is additional to production time. 
Over 50 piece order timelines will be quoted upon order date. 
Once an order has been placed, there are no changes or additions. 
All orders take one month to six weeks to produce.
A minimum of 15 pieces per style.

9" 10" 10.5" 11"
12" 13" 14" 15"

Any design is included
Available in 8 sizes
Terry cloth interior
Add a number for additional cost

12 pieces per design
4-6 weeks turnaround
Complimentary mock ups/design
Vector images required
Hockey Gloves
Sizing Guide